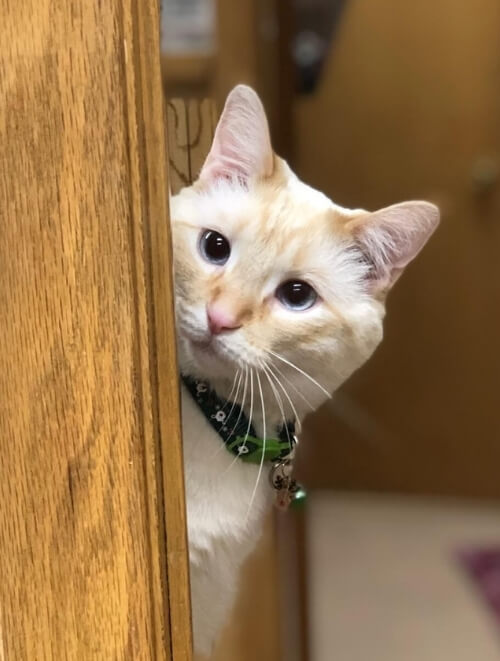 If you have a question for our staff about a non-emergency issue or any other concerns, please fill out the form and we will reply as soon as possible.
Monday – Friday: 8am-5pm
Saturday: 8am-12pm
26850 Kettle River Blvd
Wyoming, MN 55092
We Listen To Our Community
"We started going to Blue Sky about 4 years ago. They have always been great for all our needs. Great staff and excellent doctors. Very compassionate during the difficult decisions most pet owners have to face."
"I called to see if they had any time to look at our kitty. They were able to squeeze us in and were so kind and helpful. Dr. Johnson provided us with great education and explained everything he was doing. The techs and staff members were all caring and sweet and made Cheddar feel like a king. This was by far our best vet experience!"
"My husband and Daughter brought our 8 week old puppy into the clinic for a well puppy visit. All three of them had such a wonderful experience. From the front end to the back. Everyone so friendly with our daughter and our new puppy. They took the time to answer questions. And even showed my daughter some of the clinic pets. I couldn't tell you who is more impressed between all of us! I would recommend Blue Sky for all your vet needs. Hands down an amazing experience! ⭐️ ⭐️ ⭐️ ⭐️ ⭐️"
"Dr Johnson is so talented in his abilities and his knowledge. He is filled with compassion, just as his whole staff are. I know my animals will be loved and taken care of by them. I know they all work so extremely hard, but they never rush the time with their patients or their humans. They all want what is best for the animals and they give everyone their all."
"I recommend and brag about Dr. Johnson all the time. He's an amazing, kind and caring man who actually cares about the animals he cares for. The staff was super supportive and put up with me and all my calls and was so wonderful with my poor fur kid. Thanks for everything you have done for my girl Vivian.